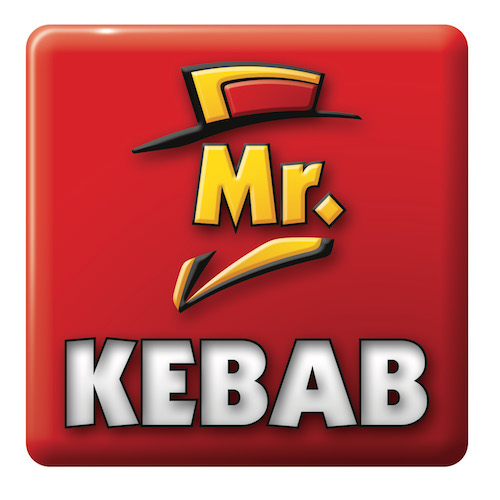 The Mr. KEBAB franchise concept is the international kebab franchise from Slovakia. The mission of the Mr. KEBAB company is to provide you with support in ensuring the success of fast-food operations in several countries.

We will teach you how to operate the Mr. KEBAB fast food establishment, find suitable locations, negotiate leases and provide the necessary assistance and support in marketing and daily operations. The Mr. KEBAB franchise program is an easy and understandable concept.

We show you how and what you need to do to become a part of our team, which is currently growing and exceeds the borders of Slovakia. All you have to do is have an interest in working hard and show others the opportunity they have of becoming part of a chain.

In the next ten years, the Mr. KEBAB brand aspires to become a recognized and internationally expanding fast food network with quality products, a specific image and friendly service.
Request more information?
COUNTRY OF ORIGIN
Slovakia
KIND OF LICENSE AVAILABLE
Master for country or single for region
TYPE OF FRANCHISE
Business format franchise
COUNTRIES ALREADY COVERED
INVESTMENT FOR A SINGLE OUTLET
65.000 Euro - 90.000 Euro
MASTER TERRITORY FEE
Depending on the state, 50.000 - 200.000 Euro
Why to become a partner Mr. KEBAB ?
Immediate start We provide our partners with advice on how to start a business successfully – what arrangements need to be done, what to keep in mind and what not to forget about.

Know-how We elaborate your business in detail. You don't have to worry about anything like where to order goods, which oil or deep fryers are the most suitable, or how to train your employees. Our know-how is tailored to your needs and there is also a great space to include your own ideas and creativity.

Get your investment back in 2 – 3 years When it comes to a return on investment, several factors should be considered: The choice of the right place, the size of the store,the cost of employees, the rent… Based on the financial analysis of Franchising Lošták.cz company, the return on the investment into the concept Mr. KEBAB within 2 - 3 years.

Fast food philosophy The food is finished in front of the customers with the emphasis on modern technologies and healthy way of food preparation, using quality and fresh ingredients.

Training program We will teach our clients everything - step by step. You will learn to evaluate the location and negotiate leases. We provide you with our support in the field of marketing and day-to-day operations. Everyone undergoes thorough training through our Video School and, of course, also directly in our training center.