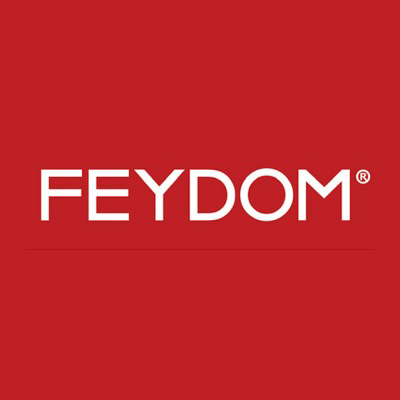 Bringing creativity and innovation to a fast growing industry by breaking the limits of possible.
Feydom modular sofas is not only simple solution for every space and interior but also gives the customers the freedom to feel included in the process for creating their own sofa making them the designer behind the project. Feydom products are built for people who appreciate the quality of life and care about the environment they live in. We share that mindset by planting a tree for every piece of furniture that we produce hence achieving fully sustainable business cycle.

Our products follow three basic concepts: Innovative, modern and transformable and give the customer freedom to arrange their living room how they want, which makes the experience unique and memorable.
Request more information?
TYPE OF BUSINESS
Retail in Furniture and Accessories
KIND OF LICENSE AVAILABLE
COUNTRIES ALREADY COVERED
Bulgaria, Romania, Greece, Slovakia, Czech Republic, Belgium
INVESTMENT FOR A SINGLE OUTLET
Feydom Franchise
Feydom was founded in 2005 by two bright designer with the ambition to create simple solution for every family and house. Now Feydom is crucial family member in many households making the experience of creating it memorable and unique.

FEYDOM is known brand for modular sofas that customers can create to meet their needs. Every sofa has unique features and can be transformed in many different ways depending on the occasion. Our vision is very clear: to break the limits of space and possibilities. This is followed by the many choices presented to a customer which gives the opportunity to explore the designer in you.

We are also engaged in protecting our planet by having eco-friendly materials and production. We have plant over 10 000 tree in order to keep our promise for brighter and greener future. For our franchising partners we optimize every process in terms of operations and have unique marketing program that we execute ourselves for every franchisee. Therefore we let our partners to think only about their customer in the sales opportunities on their market.

The industry of modular sofas is in its peak of development and we take full advantage of the countless opportunities this industry is giving. Being part of Feydom's team is once in a lifetime experience.