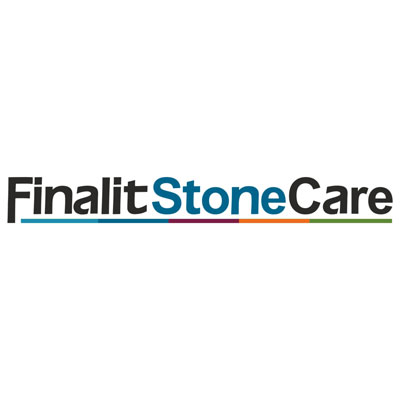 Europe's No.1 for Stone and Ceramic care. 40 years of experience, 22 countries, 55.000 satisfied customers.
Our high-quality products and professional services are our core business. We are specialized on the restoration, cleaning, impregnation and maintenance of natural stone, artificial stone and porcelain tiles. Where others are at a loss, we can remove even particularly stubborn dirt with our know-how and our resources.
Request more information?
KIND OF LICENSE AVAILABLE
TYPE OF FRANCHISE
Business format franchise
COUNTRIES ALREADY COVERED
Austria, Germany, Czech Republic + Slovakia
INVESTMENT FOR A SINGLE OUTLET
Initial fee: 25.000 € (based on 500.000 inhabitants) + starter package: 24.000 €
MASTER TERRITORY FEE
Master fee starting from 100.000 € (country w. 10 mio inhabitants) + starter package: 24.000 €
What we offer a master
FINALIT SERVICE IS YOUR SUCCESS: You will benefit from the know-how offered by the globally renowned and lucrative Finalit services
TERRITORIAL PROTECTION
24/7 HOTLINE: By phone, by email, by WhatsApp – at any time!
COURSES AND TRAINING: Intensive specialist courses, product innovations, academic courses, specific problem solutions.
MARKETING SUPPORT: Brochures, mailings, voucher booklets, videos, usage calculator and much more!
COMPANY COACHING: Preparation of offers, pricing, work procedures, invoices & organizational processes. We help you to implement the concept as soon as possible to ensure your immediate start with the Fina lit services.
IMPRESSIVE WEBSITE
EASY TO LEARN AND IMPLEMENT: With the existing knowledge and best products available on the market, the business model can be learned and implemented.
NETWORKS AND TARGET GROUPS: Strategic industrial partners, customer networks, architects, stonemasons, public authorities & buildings, experts, insurance companies, banks, hotels, schools and private persons.
GROUP DYNAMIC: Your benefit: sharing your thoughts and business figures with other Finalit franchisees.
BEST PRICING: on all products, brushes and necessary machinery