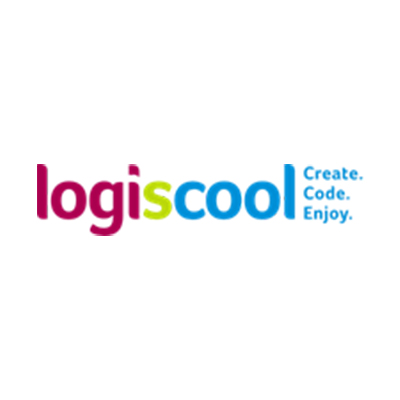 Start your own coding education business that will make you successful and proud!
Logiscool is a fast growing international franchise network of computer coding schools for kids&teens. Children in 21 countries on 130+ locations have experienced our innovative, fun-based methodology. It is a great business opportunity with real social impact and quick return on investment.
Request more information?
KIND OF LICENSE AVAILABLE
Master for country or region
TYPE OF FRANCHISE
Business format franchise
COUNTRIES ALREADY COVERED
21 countries on 5 continents
INVESTMENT FOR A SINGLE OUTLET
Join Logiscool - a recession-proof business that is profitable and has real social impact on your community!
Logiscool is an international coding school franchise present in 21 countries all over the world. We have an unbeatable combination of a proven, long-term, gamified curriculum, interactive edutainment community portal and an own-developed unique platform & methodology to teach 6-18 years old children programming and other digital topics like robotics, AI or video creation in a fun and engaging way. We offer computer coding and digital literacy related after-school courses, workshops and holiday camps for kids & teens in our schools and online.Our professional teams guarantee continuous development of curriculum and IT platforms, including the very own, complete CRM system. The franchise package also includes smooth onboarding and continuous support to ensure long-term success of our partners. 

We are searching for master partners who set up their own education business with the continuous support of the HQ: initial trainings, regular sales and marketing support together with never-ending curriculum-, operational-, product- and service development. 

Most important characteristics of our ideal candidate: open-minded personality, organizational, sales and marketing skills, financial capability. Getting along well with kids is a must but IT skills and teaching background are not necessary.