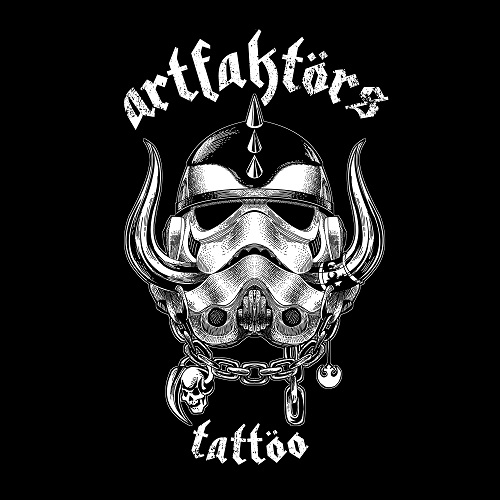 Artfaktors Tattoo - No compromises in quality, service and safety when it comes to one of the most exiting and fast growing industries of our time.
Since 2010 we build four successful studios, and a brand, that is known by almost every tattoo-artist and tattoo-collector in the world. ARTFAKTORS stands for higstest standards in the tattoo-premium segment.

All that, combined with some rock n´roll attitude and the most instagrammable tattoos, makes Artfaktors the Benchmark studio brand in germany.

"If you made it to ARTFAKTORS, you made it!" With a strong network in our industry, we provide our studios with the most talented and professional international artists.

This makes a day in ARTFAKTORS-Studios a unique experience for the customer and the artist.
Request more information?
KIND OF LICENSE AVAILABLE
COUNTRIES ALREADY COVERED
TARGET COUNTRIES
Germany, Netherlands, Austia, Switzerland, maybe also the rest of europe.
INVESTMENT FOR A SINGLE OUTLET
How we make you a part of ARTFAKTORS
We provide a full spectrum service. Professional help with choosing the right place for your ARTFAKTORS studio, branded stylish interior and exterior and most important, our recruiting team with it´s uncompareably strong network will always provide you with the top-artists for your studio to beat the competition and stay ahead of the game.

Besides that, we teach you everything you need to know to become a sucsessful part of the ARTFAKTORS Family.