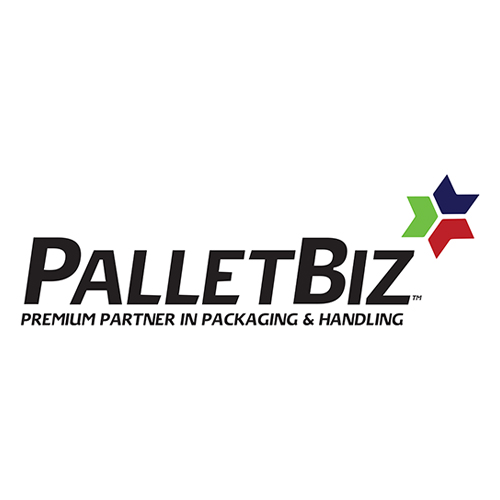 PalletBiz Franchising - Together we handle the world
PalletBiz was started in 1998 in Europe, and thanks to our Franchising Concept that is unique in our industry, we have since then expanded to 10 countries throughout EMEA. Our international network comprises a growing number of production units and distribution depots, delivering premium, sustainable, one-call-for-all and cross-border solutions, enhanced by relevant services and consultancy.
Request more information?
TYPE OF BUSINESS
Industrial Packaging & Materials Handling
KIND OF LICENSE AVAILABLE
Regional Master or Country
BUSINESS/FRANCHISE SINCE
1998
TYPE OF FRANCHISE
Business (B2B) franchise
COUNTRIES ALREADY COVERED
Hungary, Romania, UAE, Saudi Arabia, Bahrain, Oman, South Africa
TARGET COUNTRIES
Primarily Austria, Germany, Benelux, and Poland in Europe - but we are interested throughout EMEA. 
INVESTMENT FOR A SINGLE OUTLET
50.000 € for a one-time Franchise Fee, plus approx. 250.000 € in funds or other relevant financial assets.
Our value proposition to prospective PalletBiz Franchisees
To our best understanding, PalletBiz is the only company that applies a growth and operations model that is based on franchising within the tertiary packaging sector. Not only do we offer a comprehensive product portfolio of quality and durable Packaging & Handling Materials, but we also deliver related services to the industry – all guided by the principles of circular economies.
Looking ahead, our aim is to further expand our geographical footprint globally, adding to our proven Go-To-Market Model. We also wish to re-invent the image of the overall industrial packaging sector – by demonstrating the endless possibilities and advantages our industry can provide in the 21st century, in a sustainable way nonetheless!
What else is in it for you?
Gaining access to a unique infrastructure and leading position on the Material Handling & Handling Materials market;
Productivity improvement;
Marketing & Sales efficiency through a Global support system;
Economies of scale & network purchasing power;
... and many more!